THE KLIMA CO. NEWS LETTER
FROM THE DESK OF WEBMASTER PAUL;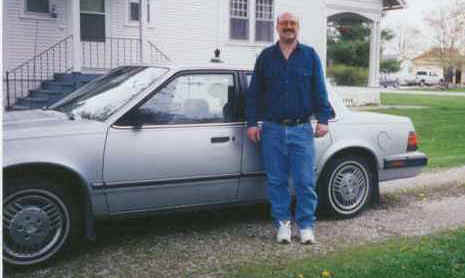 ---
Saturday, October 25, 2014
DAD PASSED AWAY THIS LAST WEEKEND ON THE 23rd OF DECEMBER 2011
SEE THE LINK BELOW FOR THE SERVICE INFORMATION:
Whew!! working on the sites... many new pages and new navigation links soon!!
The most current new info is on the WWW.POUSTUSA.COM SITE.
Also see the www.klimaco.org site for new cooking tips!!
BE SURE TO SEE THE MEMORIAL PAGES lot's of folks checking out!!!
more here soon!!
---

---
---
SEE OUR OTHER SITES TOO!! ALL HAVE DIFFERENT PAGES!
www.klimaco.com THE MAIN SITE PRODUCTS FOR SALE AND MORE
www.klimaco.net THE R & D SITE GHOST CROP CIRCLES UFO'S ELECTRONICS AND MUCH MORE!!
www.klimaco.org THE HOT LINKS EXPRESS big site!! AND COOKING SECTION LOT'S OF PAGES!!
www.iowagold.com THE MAIN IOWA GOLD SITE PROSPECTING AND DETECTING
www.iowagold.net THE R&D PAGES OF IOWA GOLD PROSPECTING AND RECOVERY
www.iowagold.org THE LINKS PAGES AND GPAA MEMBERS PAGES
WWW.POUSTUSA.COM THE 1972 IECO VEGA IS ON THERE AS WELL AS LOT'S OF LINKS AND MORE!!
---
HAVE YOU TRIED THE LOTTO 2012 SOFTWARE?? LINK IS BELOW!!
IT REALLY WORKS!!
HERE IS THE LINK!!
THE DEMO IS FREE ... GET THE FULL VERSION IT WILL PAY FOR IT'S SELF!
---